Regular price
$51.98 AUD
Sale price
$55.99 AUD
Unit price
per
SALE
Sold out
Free Shipping

Handling Days: 1-3 Business Days

All Packages come with 100% Delivery Insurance and we will replace/refund any package which has any issues, lost or damaged during the transit! 

Shipping Time: 5-7 Business Days
90 Days Money Back Guarantee

We're so confident in our product quality that we offer a complimentary 90-Day Money-Back Guarantee on all orders from the date of delviery.

If for whatever reason, you decide you are not satisfied, you can easily and quickly contact our helpful customer support to get an easy refund. We'll refund you, no questions!
24/7 Customer Support

Please contact our friendly customer service on below email address

store.fashionworlds@gmail.com
200,000+ Happy Customers

Fashion World has customer base of 200,000 happy customers and growing. We are a homegrown hardworking team that brings you the best deals on the coolest products.
The World's Most Effective Slimming Solution! Say NO to pills, NO to workouts, say YES to Results in 2-3 Days.
Ultrasonic Cavitation Slimming Machine produces infrared heat to encourage blood flow underneath the outer skin layer. Fat deposits are broken down and eliminated by the body. Aches and pains are also reduced because of improved blood circulation.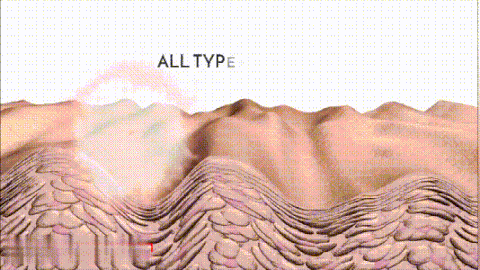 Unlike liposuction, ultrasound fat cavitation doesn't require any surgical procedures – so there's no anesthesia, no blood, and no bandages. Instead, the treatment relies on low-frequency sound waves to help you lose inches, without causing any bodily trauma.
 Cavitation treatments at local beauty centers can cost upwards of hundreds of dollars for a single session! Why pay so much when you can have as many treatments as you want in the comfort of your own home?
FEATURES:
Versatile - Ultrasound fat cavitation can be used on virtually any area of your body where you're carrying extra weight. Common treatment spots include the belly, thighs, buttocks, or back.
Natural - Fat cavitation therapy uses low-level ultrasonic waves to break your fat cells down into a liquid while leaving surrounding tissues intact. Once the fat cells have liquefied, they're eliminated from your system using your body's own natural elimination processes.
Painless - During and after the procedure, you shouldn't experience any discomfort. At most, you may feel a gentle warming sensation as the Ultracavitat works its way across your skin.
Safe - Ultrasound is routinely used for many diagnostic and therapeutic medical procedures. There's no risk involved, especially when compared to other methods of fat reduction that require invasive surgical procedures.
Fast - Each fat cavitation therapy session only takes 20-60 minutes, making it the perfect lunch-hour treatment. There's no downtime, and the only thing you'll need to do to prepare is to drink plenty of water.
Immediate - Results are often visible right away – sometimes, you can see a difference immediately after your very first treatment. Optimal results begin to show in as little as 72 hours. Depending on your individual body composition, you may need six to twelve treatments in order to achieve your goals.
Easy - Aside from increasing your water intake, eating healthy, and maintaining a moderate exercise program, there's nothing else you need to do to reap the benefits of ultrasound fat cavitation therapy. 
 Effective - When diet and exercise fail, ultrasound fat cavitation therapy offers a solution that works. You can reshape your body, banish cellulite, and feel good in the skin you're in.
SPECIFICATIONS:
Item Type: Massage & Relaxation
Material: Composite Material
Size: Medium
Application: Body
Item Name: Ultrasound Slimming Device, Cavitation machine
Voltage: 100-240V
Working Frequency: 1mhz Ultrasound
Share
View full details