Regular price
$79.99 AUD
Sale price
$49.99 AUD
Unit price
per
SALE
Sold out
Free Shipping

Handling Days: 1-3 Business Days

All Packages come with 100% Delivery Insurance and we will replace/refund any package which has any issues, lost or damaged during the transit! 

Shipping Time: 5-7 Business Days
90 Days Money Back Guarantee

We're so confident in our product quality that we offer a complimentary 90-Day Money-Back Guarantee on all orders from the date of delviery.

If for whatever reason, you decide you are not satisfied, you can easily and quickly contact our helpful customer support to get an easy refund. We'll refund you, no questions!
24/7 Customer Support

Please contact our friendly customer service on below email address

store.fashionworlds@gmail.com
200,000+ Happy Customers

Fashion World has customer base of 200,000 happy customers and growing. We are a homegrown hardworking team that brings you the best deals on the coolest products.
THE MOST

FLEXIBLE SELFIE STICK

IN THE WORLD
NEED

DEMO

WATCH

THIS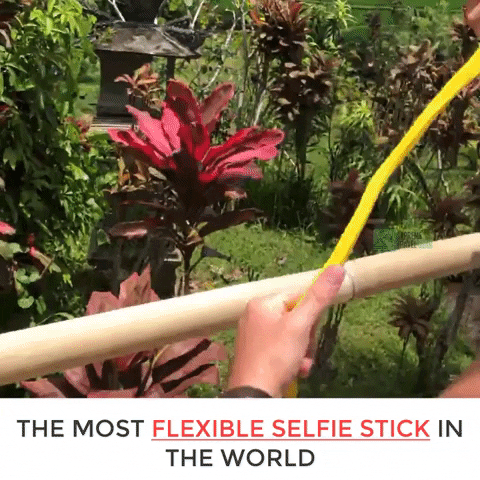 Monkey Flexible Selfie Stick® – make outstanding shots with your phone or GoPro Today!
Be ready for a Revolution of photo and video. With Monkey Flexible Selfie Stick®
 every place is best suited to capture your life. Whether you are a traveler, athlete or blogger – this selfie stick is a game changer!
WHAT IS THE SUPREME SELFIE STICK?
Monkey Flexible Selfie Stick is a selfie stick, monopod, mount & stand all rolled into one pocket-able device. Supreme Flexible Selfie Stick is truly a traveler's dream. It is extremely flexible and bendable which makes it easy for you to take the perfect photo anywhere.

The Monkey Flexible Selfie Stick is made from our patented non slip polyethylene material which ensures the selfie stick maintains a perfect grip on all surfaces and all objects.
It can be easily bend, formed and wrapped in any instances. The clamp where you place your smartphone or GoPro is extremely secure and will not wobble. This guarantees that your photos and videos will look crystal clear and smooth. More importantly, you do not have to worry about your devices slipping. The Supreme Flexible Selfie Stick is also constructed with ergonomics in mind.
Imagine this. You found a great location for the perfect group photo during your vacation but you could not find someone to take the photo for you or you don't want someone to miss out. This is where the Monkey Flexible Selfie Stick comes in handy. Simply whip out the Monkey Flexible Selfie Stick and wrap it onto a sign post, railings or any other objects imaginable and take the perfect photo with your family or friends.
With the included Bluetooth remote, you now can have the freedom to take photos at longer distances with a single click. Say goodbye to setting up cumbersome tripods on uneven ground or floor which results in ugly or blurry photos.
Bluetooth Remote Control!
Solo travelers rejoice! Now you will be able to take photos or videos with your phone even from greater distance even when you are travelling alone. Fantastic for taking group shots with your family and friends as well.  
COMPATIBLE WITH IPHONES &
ANDROID SMARTPHONES
Pairing your smartphone with the Bluetooth remote is really simple
Step 1 : Turn the switch on the side of the remote control - off to on . 
Step 2:  Go to your phone's Bluetooth settings. 
Step 3:  Connect to the device " AB Shutter3 ". This is the name of the Bluetooth remote control.
Step 4:  Now go into the camera mode of your mobile phone. Here you select now the desired format - photo or video. 
Step 5:  And now you're ready to go ! Click on the button corresponding to your mobile phone type to trigger the photo or start the video. If you're making a video, end the recording with a second click on the same button. 
WORKS WITH SMARTPHONES & GOPRO CAMERAS!
The
 Monkey 
Flexible Selfie Stick
® is characterized by its lightness and flexibility. It can be used wonderfully as
travel mono pod and can be fixed to nearly any surface, material and object.
Comes with attachments for

 

smartphones

 

and

 

GoPro
Weight: 120 g 
Length: 42 cm
360 degree flexible and bendable
Bluetooth remote included 
During the development of the Supreme Flexible Selfie Stick® it was important to us to provide an all-in-one solution. A gadget for all your devices. Whether Smartphone, GoPro or mini digital camera. All important attachments are included in the scope of delivery of the Supreme Flexible Selfie Stick® and can easily be unscrewed from the 1/4ʺ thread 1/4ʺ thread and changed.
360 FLEXIBLE & BENDABLE 
The non-slip hard rubber provides a perfect grip on all surfaces and objects. The flexible goose neck can be easily bent, shaped & wrapped in seconds to any objects you desire. The monopod head, on the other hand, is absolutely robust and provides a stable hold. The mobile phone or camera will always remain in their position and will not shake.
100% STEADY
The Monkey Flexible Selfie Stick® holds on to all substrates, surfaces and materials despite its maximum flexibility. Due to its flexibility, it adapts optimally to all objects and "clings" to them. Smooth photos & videos are guaranteed.
Take awesome shots even during intense situations! Your phone is safe and secure with our patented rubber net case. 
ADJUST YOUR MONOPOD TO EVERY SITUATION.
OUTDOOR
Sport
At Home
Car & Bikes
Support Remote Control: Yes
Folded Length (mm): 180
Communication: Bluetooth
Configured for(Adaption): Smartphones
Configured for(Adaption): Cameras
Weight (g): 140
Max Extened Length (mm): 700
Share
View full details