Are you looking for the perfect and versatile accessory to

make delicious meals in a short time?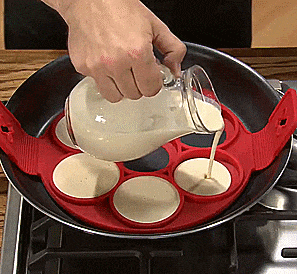 These Pancake Molds are the easiest and quickest way to make perfectly round pancakes, and all you have to do is pick it up and turn it over.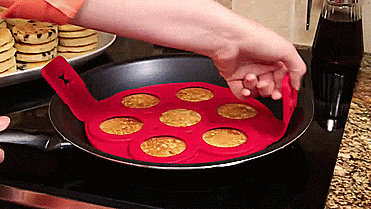 This Nonstick Pancake Mold has 7 round rings, separate food from each ring which diameter is 3in, fantastic fast way to make perfect sized pancakes. It is 100% pure premium quality, fadeless, eco-friendly, nontoxic, Fast & Easy Way to Make Perfect Pancakes.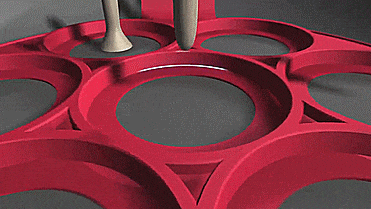 A
wide range of temperature from -104 to 446℉ (-40 +220℃),
dishwasher, microwave, Oven safe. The food is easy to fall off.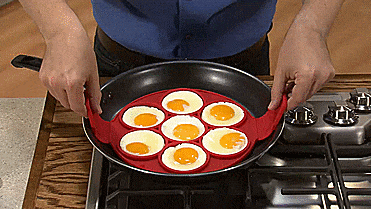 So this new design of small air holes around to
easily flip and two extended ears to help you to take hot food without getting hurt.
FEATURES:
Easy to operate: Just place in the preheated pan, add batter and let them brown then simply lift and flip.

Non-stick: With the non-stick, silicone ring, the side holds batter to the perfect shape for even cooking.

Safe in use: Made of food grade silicone, very healthy. The easy flip grips keep hand away from the heat. Also dishwasher safe.

Multi-function: Also great for eggs, omelets, hash browns and so much more!

It is safe to use in ovens, microwave ovens, dishwashers and refrigerators.